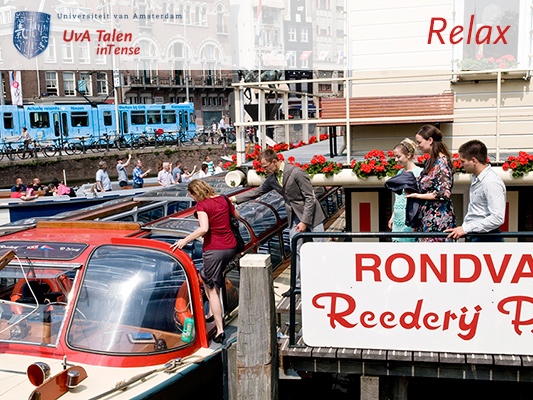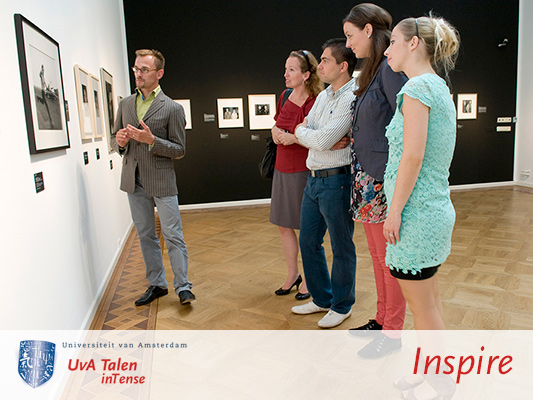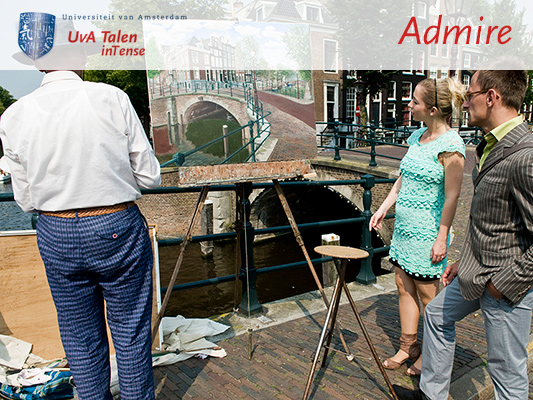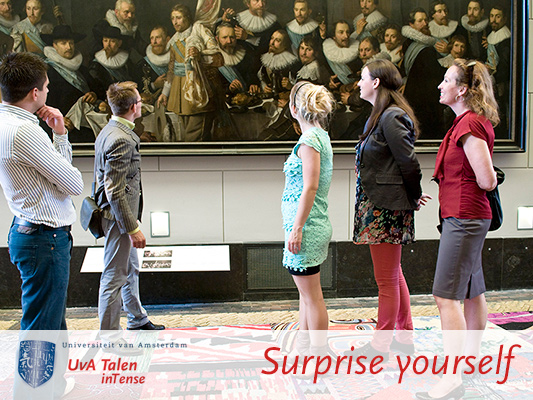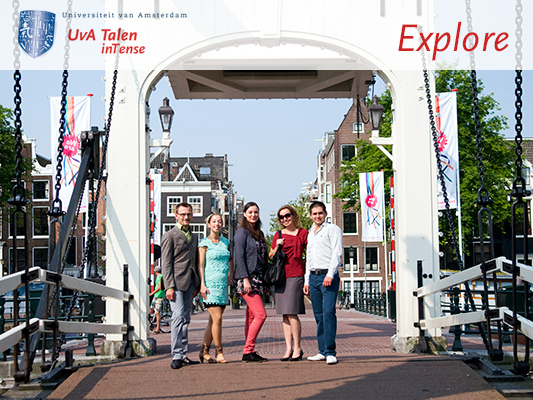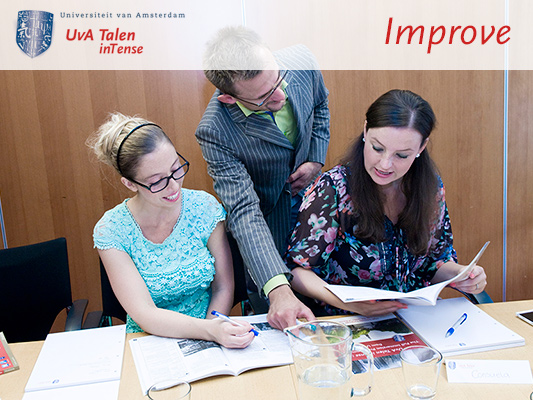 Translation Services
I highly recommend this programme. The UvA Talen team creates a friendly and supportive environment in which to learn a new language. I found their use of both classroom as well as Amsterdam museum settings particularly effective in learning practical Dutch.
Pete Emond - inTense Dutch
4.5
Other Languages
Dutch and English are our most popular options for full immersion courses. They are not the only options, however.

Our full immersion programme also includes Spanish, Italian, French, German, Portuguese, Russian, Chinese, Swedish, Arabic and Japanese.
Should you be interested in one of these languages, or perhaps another language that is not yet on this list, please contact us to discuss your wishes through tel +31 (0)20 525 3556 or intense@uvatalen.nl.

We organise tailormade courses all the time in over ten languages, so we are more than happy to cater to your individual needs.

Start planning your full immersion course! You can start a programme in these languages any week you like.