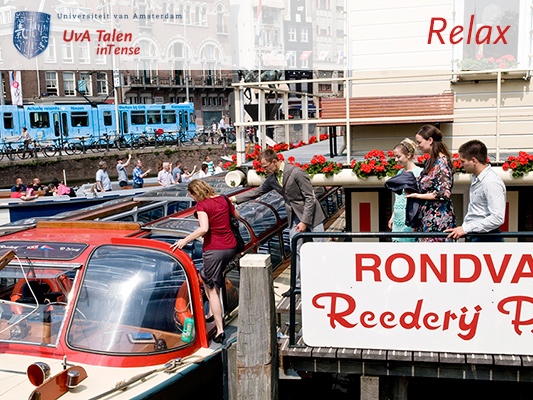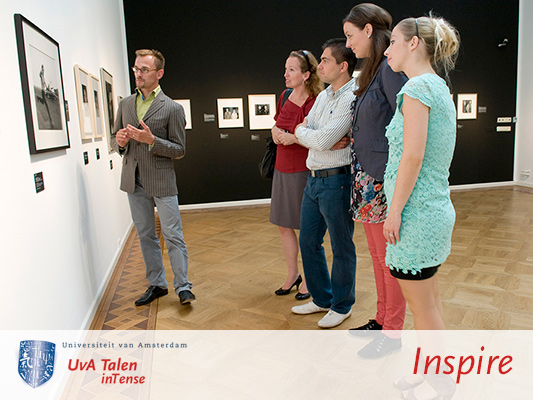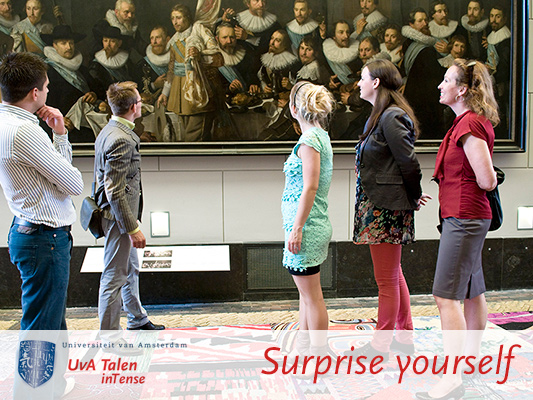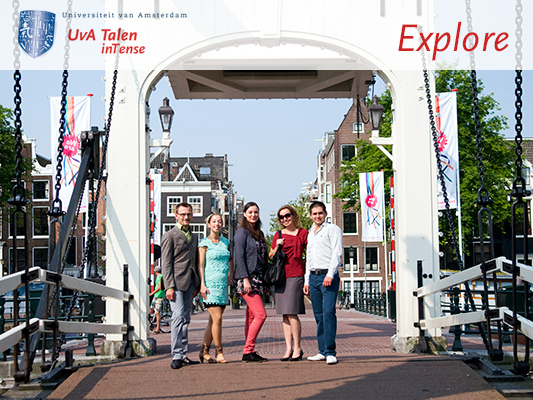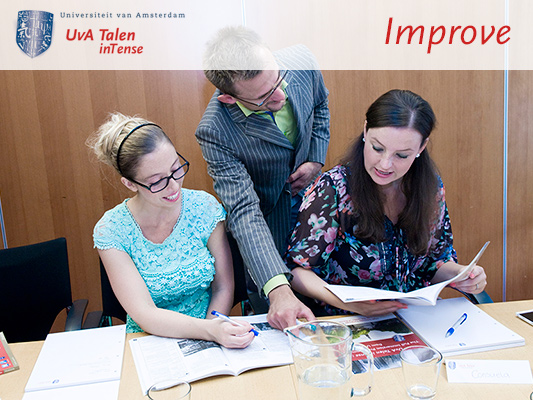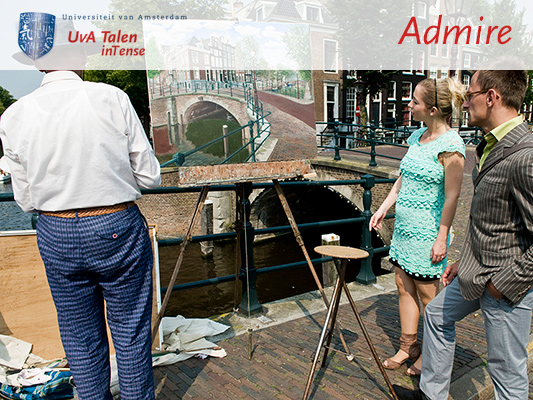 Translation Services
I highly recommend this programme. The UvA Talen team creates a friendly and supportive environment in which to learn a new language. I found their use of both classroom as well as Amsterdam museum settings particularly effective in learning practical Dutch.
Pete Emond - inTense Dutch
4.5
English
UvA Talen inTense offers full-immersion training programmes in English for all language levels. The training sessions are particularly oriented towards professionals who want to improve their English language skills rapidly in a practical manner.

Private course participants can also improve their English in very little time, however.

Our programme is particularly suited to people who are embarking on their professional careers, for example, and who want to ensure that they reach a sufficiently high level in English – one of today's most sought-after skills.