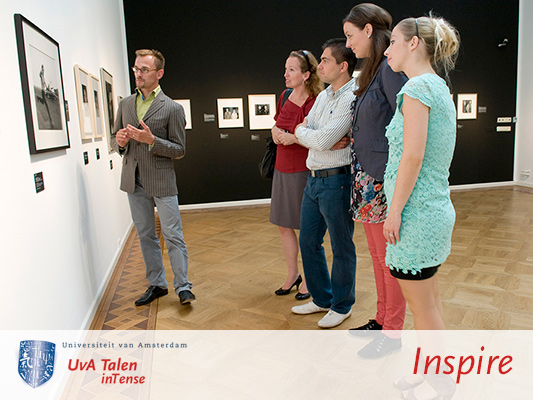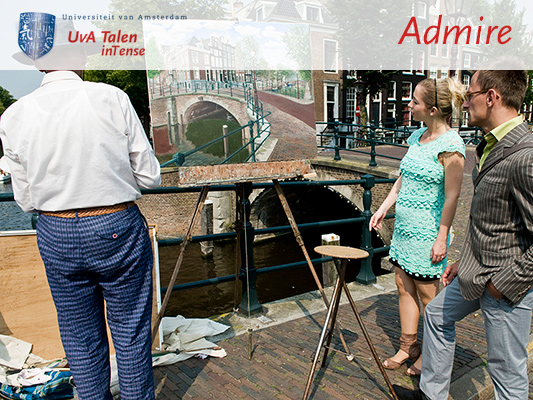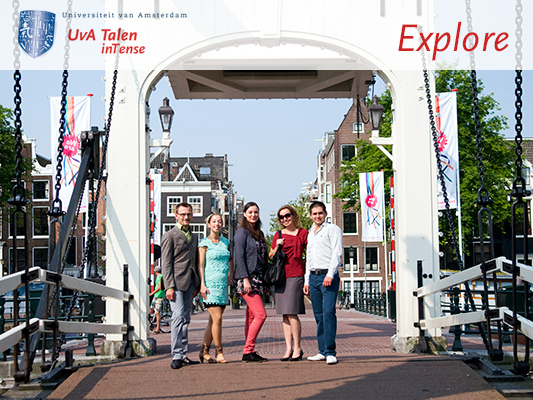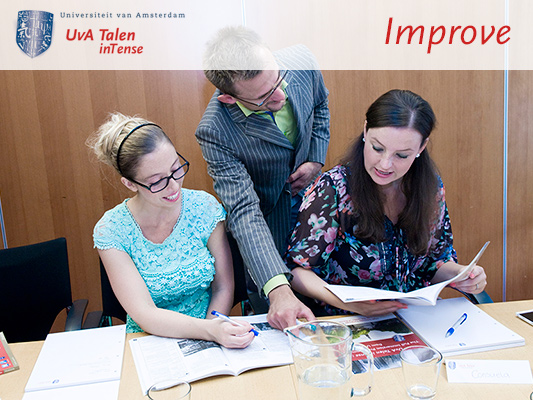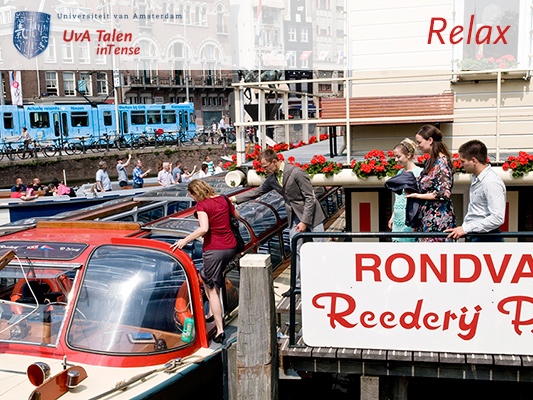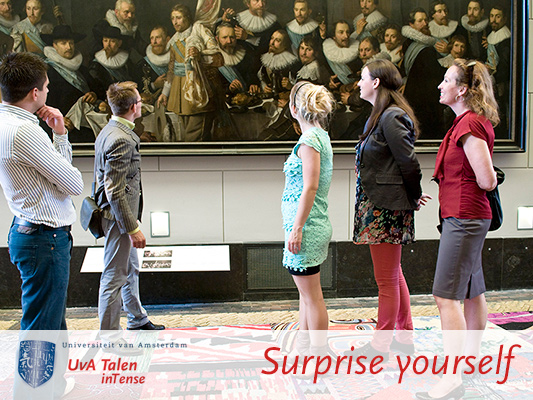 Translation Services
My inTense week was a wonderful week. I felt that everything was well organised, yet the teachers were very quick to adjust to any requests I had. I was amazed at their ability to correct my language during lunch, while we were walking around and laughing together. It was really great!
Filipa Teixeira - inTense Dutch
4.5
English
UvA Talen inTense offers full-immersion training programmes in English for all language levels. The training sessions are particularly oriented towards professionals who want to improve their English language skills rapidly in a practical manner.

Private course participants can also improve their English in very little time, however.

Our programme is particularly suited to people who are embarking on their professional careers, for example, and who want to ensure that they reach a sufficiently high level in English – one of today's most sought-after skills.