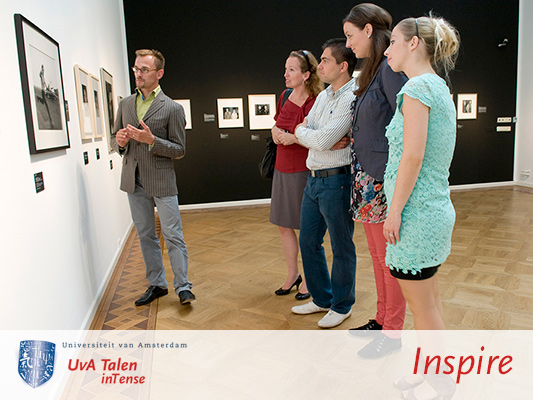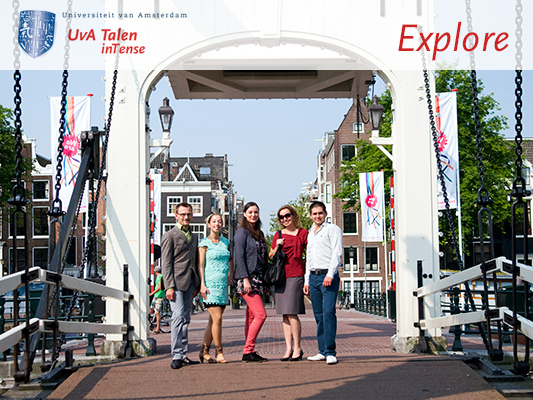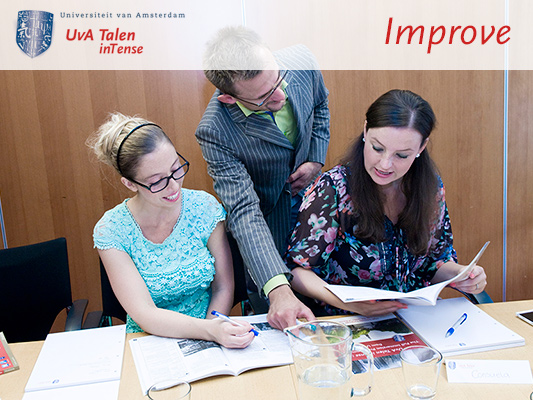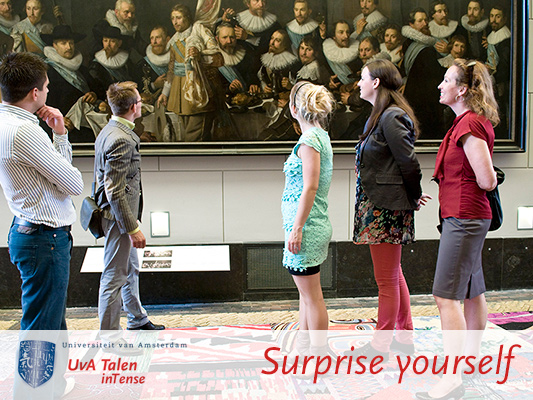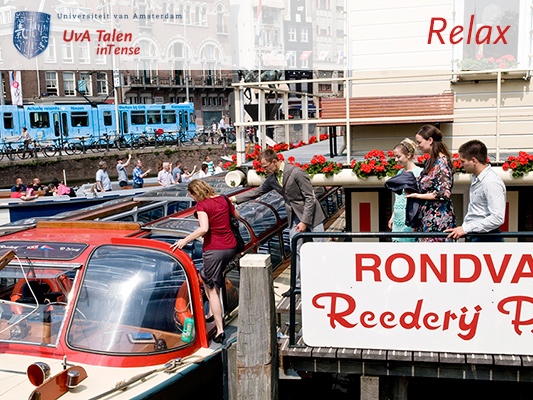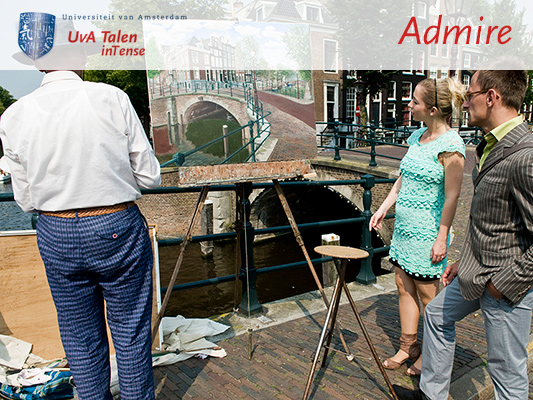 Translation Services
I highly recommend this programme. The UvA Talen team creates a friendly and supportive environment in which to learn a new language. I found their use of both classroom as well as Amsterdam museum settings particularly effective in learning practical Dutch.
Pete Emond - inTense Dutch
4.5
Dutch
[English version soon!] UvA Talen inTense verzorgt hoogintensieve trainingen Nederlands op alle niveaus. Het betreft in alle gevallen trainingen Nederlands als tweede taal.

Met name de programma's voor beginners zijn ideaal voor bijvoorbeeld buitenlandse professionals die in Nederland komen werken. Door een training bij UvA Talen inTense kunnen zij in zeer korte tijd voldoende Nederlands leren om de koffietafel-gesprekken van hun nieuwe collega's goed te kunnen volgen.

Maar ook lokale medewerkers van buitenlandse vestigingen van Nederlandse bedrijven kunnen in één of enkele weken leren om bijvoorbeeld Nederlandse correspondentie te lezen en eenvoudige gesprekken te voeren.

Is Nederlands uw moedertaal, maar zou u toch graag een intensieve training willen volgen? Dat is natuurlijk mogelijk! Klik hier om direct contact op te nemen met onze afdeling voor Zakelijke trainingen op maat.