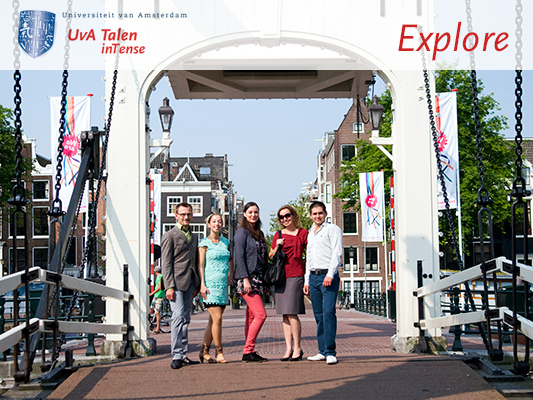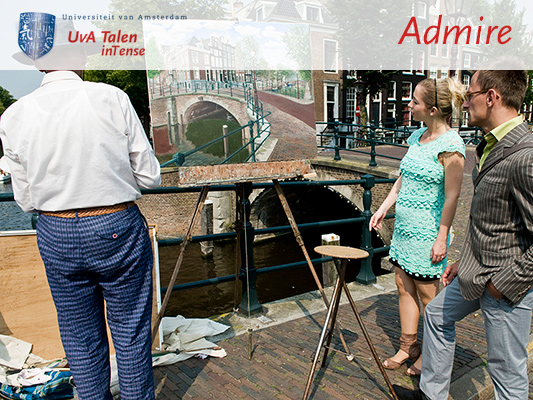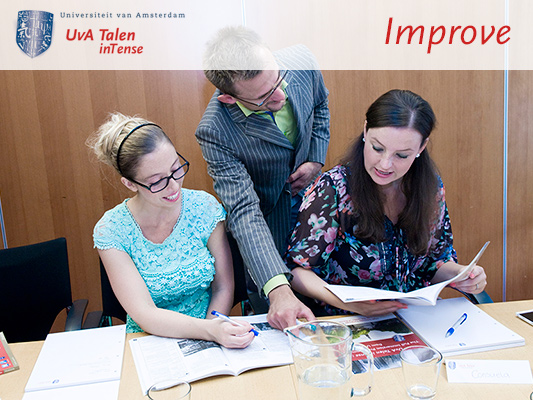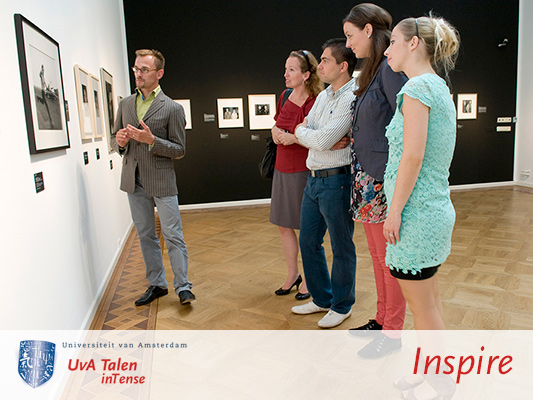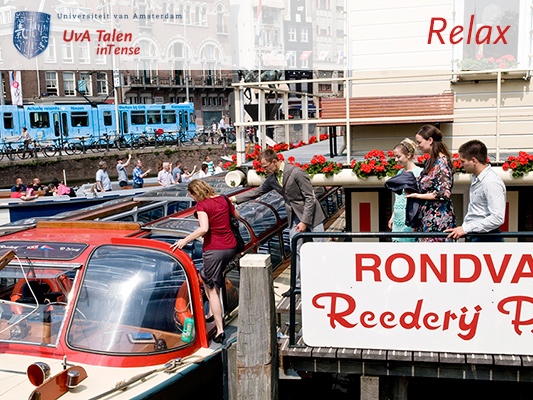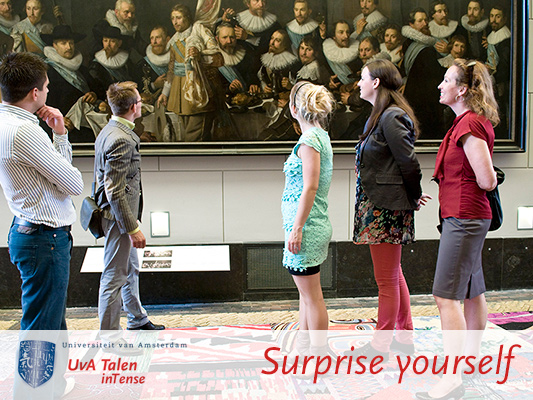 Translation Services
I highly recommend this programme. The UvA Talen team creates a friendly and supportive environment in which to learn a new language. I found their use of both classroom as well as Amsterdam museum settings particularly effective in learning practical Dutch.
Pete Emond - inTense Dutch
4.5
Languages
UvA Talen inTense currently provides full-immersion training in English and Dutch. We are in the process of developing high-intensity programmes for other languages. First of all, in 2011, Russian and Chinese will be added to the curriculum. We then plan to broaden the programme to include other European languages, such as French, German, Italian and Spanish.

However, it is already possible to follow intensive training sessions in these or in other languages. The options include tailor-made programmes with accompanying overnight accommodation in our hotel in the heart of Amsterdam.

In the opposite menu you can read more about the various languages and possibilities.