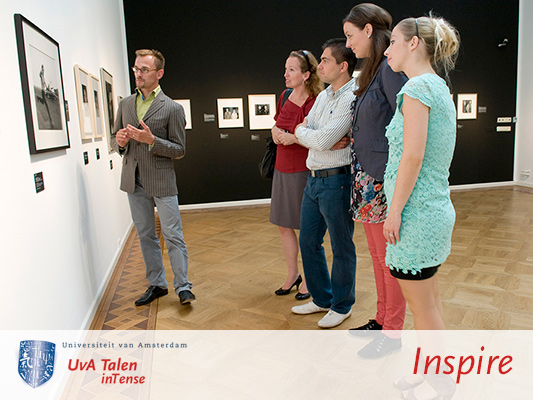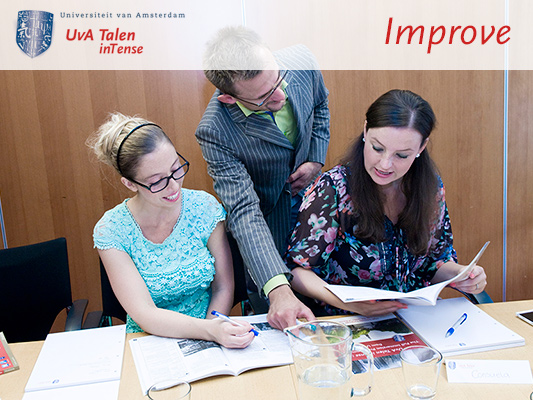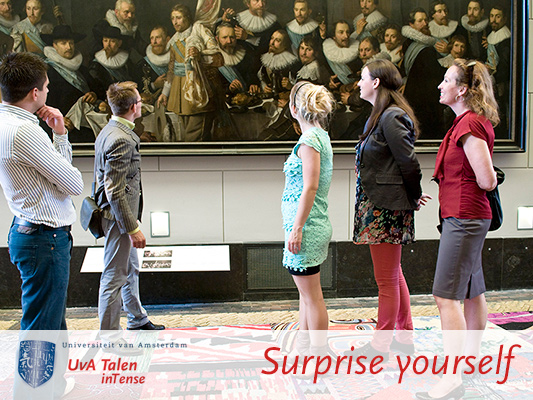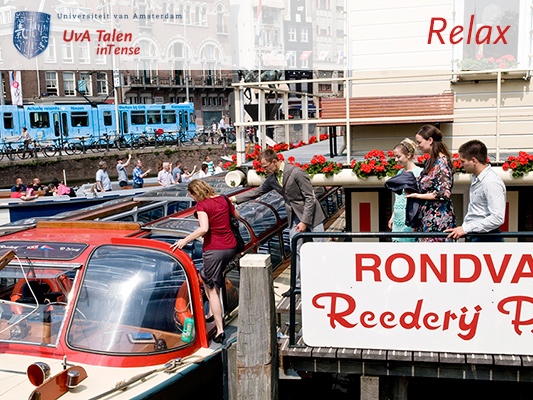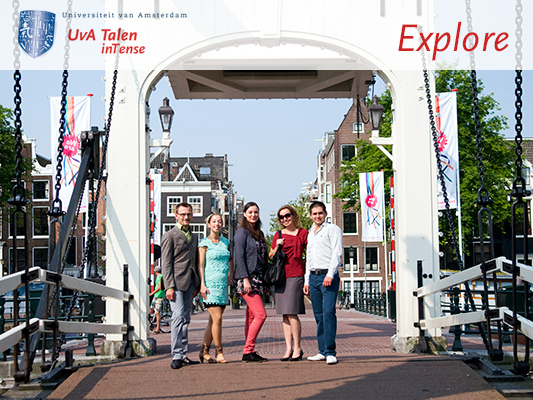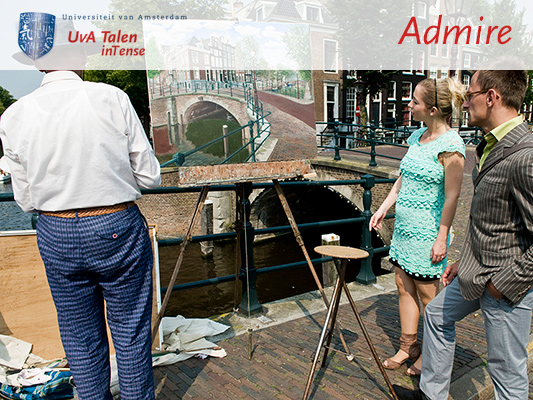 Translation Services
This inTense week is the best week I ever experienced in the Netherlands.
Zahra Sahebi, Grimas - inTense Dutch
4.5
inTense Premium
With our most intensive training programme inTense Premium, you are exposed to the language you are learning from early in the morning until late at night. The daily programme consists of a pleasant mix of formal teaching, excursions, and real-life situations.
During the programme, you will reside in the comfortable Hotel Résidence Le Coin in the heart of Amsterdam. We have a couple of teaching rooms at our disposal here so that some lessons can take place without having to leave the hotel. The accommodation for our students ranges from spacious rooms to luxury suites, so you can rest assured of a relaxed and comfortable stay.
From breakfast onwards, you will be escorted by a varying team of teachers who will only converse with you in the language you are learning.
The morning programme comprises intensive classroom lessons, either one-on-one or in small groups. A teacher will accompany you to lunch, and the afternoon will be taken up by an excursion such as a visit to a museum or other place of interest, or a boat trip through the famous canals, also in the company of a teacher.
Dinner will be served in a pleasant restaurant near to the hotel. Here again, a teacher is present. The evening programme may include a short lesson or a social activity such as a visit to a theatre, cinema or other places of entertainment. And of course, all communication will take place in the language you are learning.