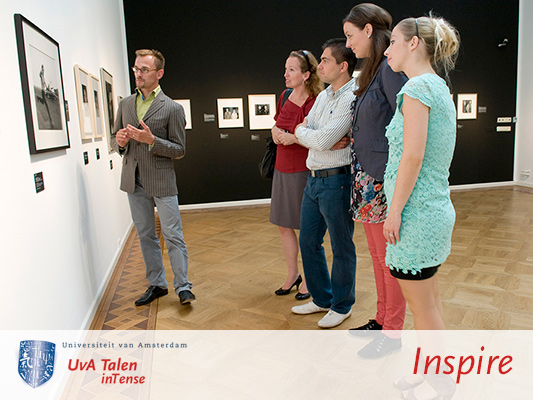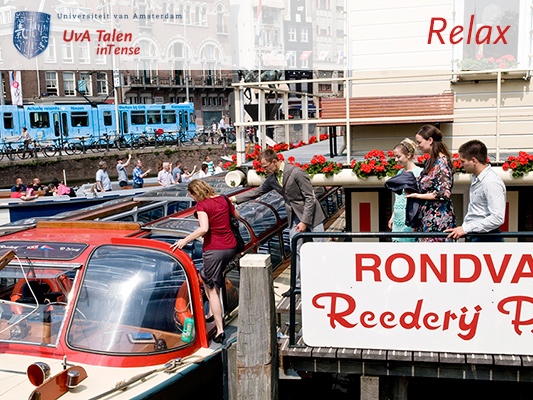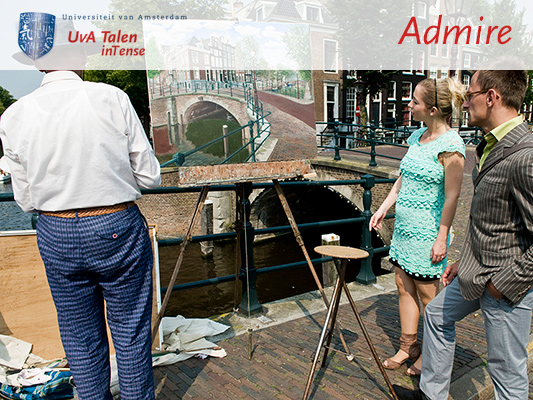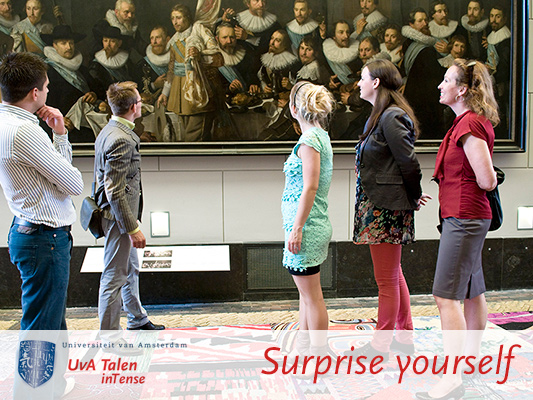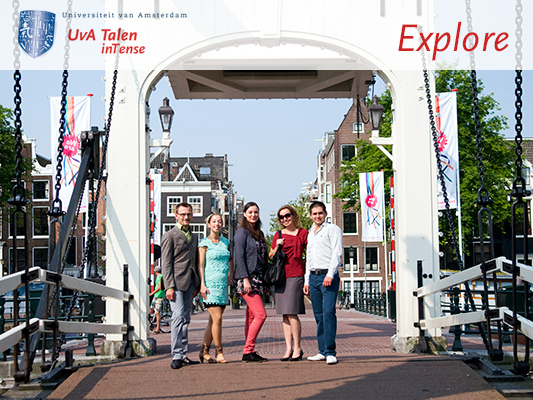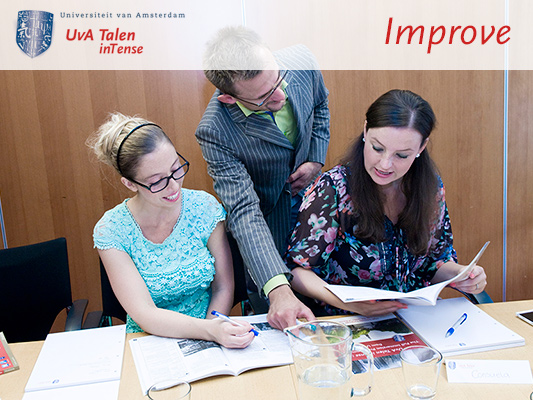 Translation Services
My inTense week was a wonderful week. I felt that everything was well organised, yet the teachers were very quick to adjust to any requests I had. I was amazed at their ability to correct my language during lunch, while we were walking around and laughing together. It was really great!
Filipa Teixeira - inTense Dutch
4.5
inTense Plus
Our inTense Plus programme has turned out to be very popular with our course participants. Especially those who live in the vicinity of Amsterdam or in the capital itself enjoy staying with us for the full-learning scheme, to return home after an intensive and fulfilling day of language learning for a well-deserved rest in their very own beds!
With inTense Plus, you'll meet up with our teacher in the morning to kick-start your day with a language-loaden breakfast. After that, we'll train your linguistic skills throughout the day, in classroom settings as well as during afternoon excursions to the heart of Amsterdam and its many cultural venues. You will find these excursions to be ultimately helpful in practising your newly gained language skills, enabling you to learn the language in an equally practical and playful way.