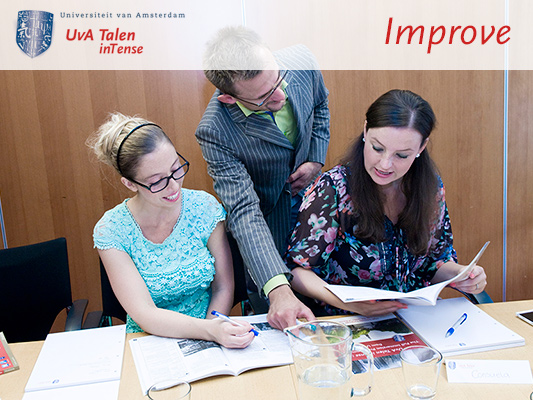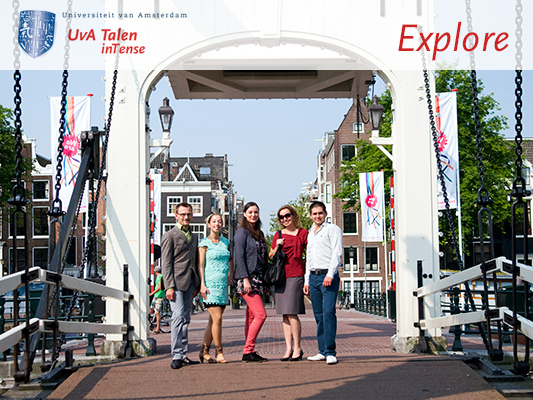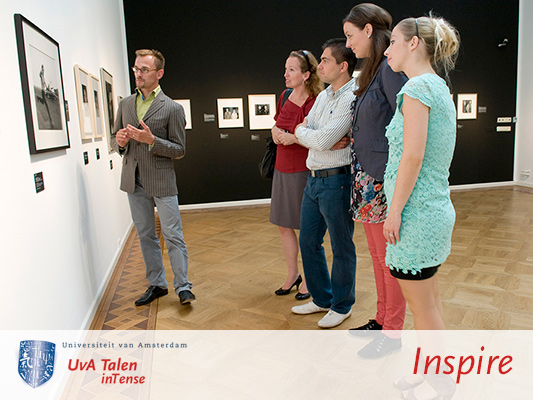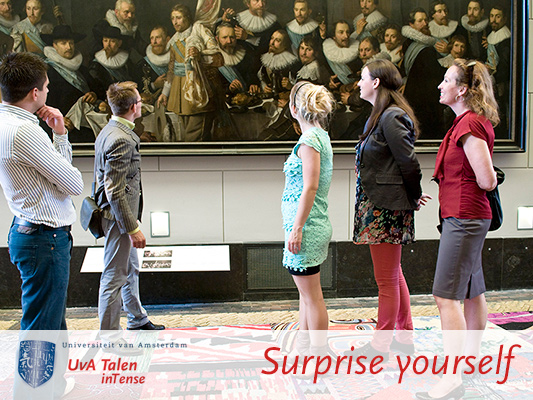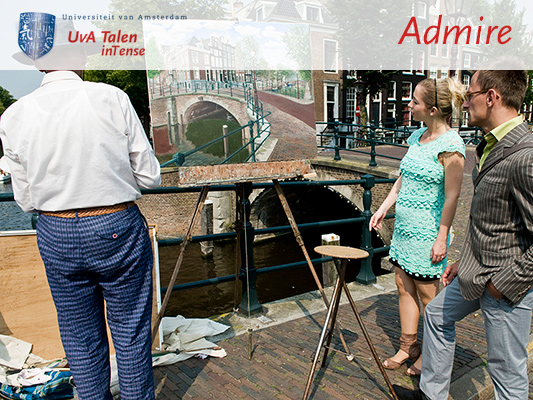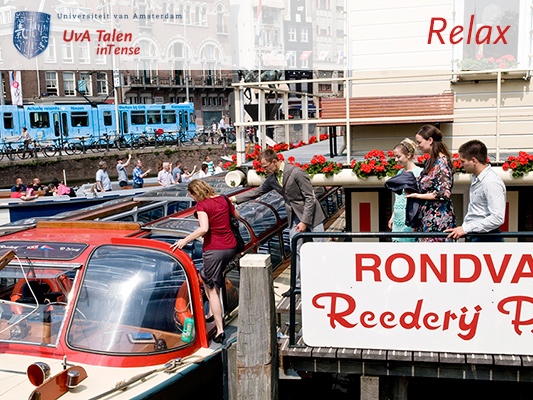 Translation Services
I highly recommend this programme. The UvA Talen team creates a friendly and supportive environment in which to learn a new language. I found their use of both classroom as well as Amsterdam museum settings particularly effective in learning practical Dutch.
Pete Emond - inTense Dutch
4.5
Follow-up Days
After having spent a week training with UvA Talen inTense, you'll be living and breathing the language that you've studied with us, as it were. The key is then to retain those skills; but how can you ensure that what you've learned really takes root?

In order to prevent possible backsliding, we organise 'Follow-up days'. A couple of weeks after the training programme has ended, you come to spend a day with us, either once or a number of times, to speak the language intensively again and refresh what you've learned.

Most course participants make excellent use of this service. The normal pattern is for participants to come back for three one-day sessions; one almost a month after the training programme has ended, another after two months, and another after around four months. Of course, it's also possible to come back for more frequent follow-up days, whether or not you choose to follow a fixed schedule.