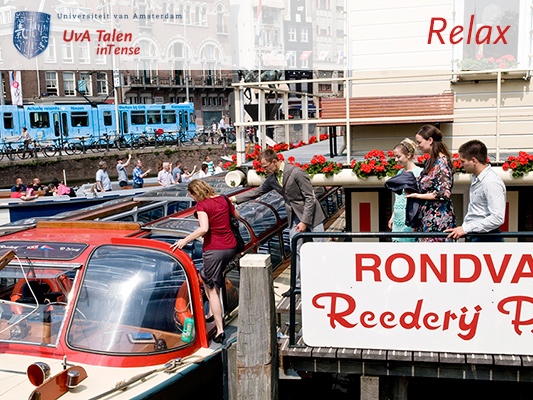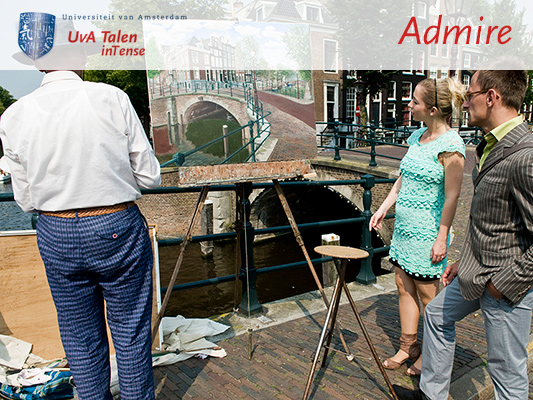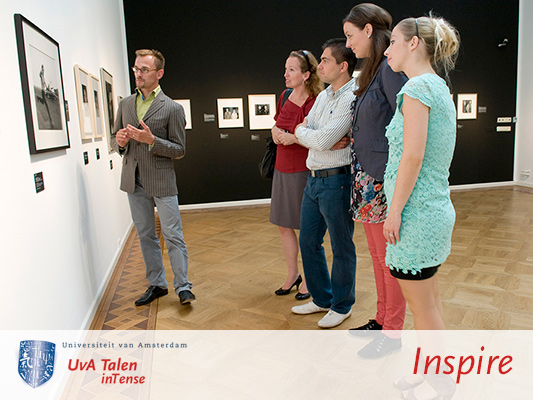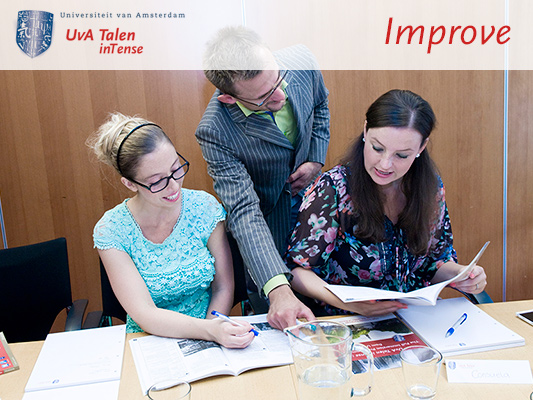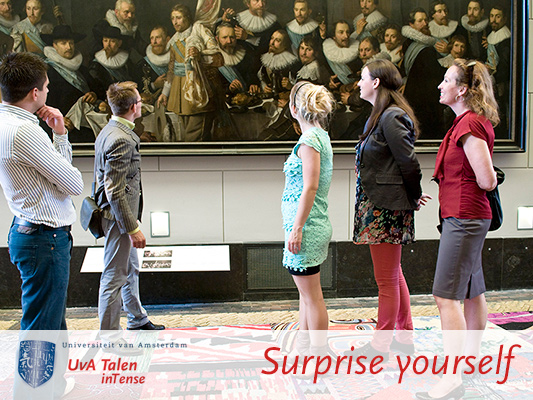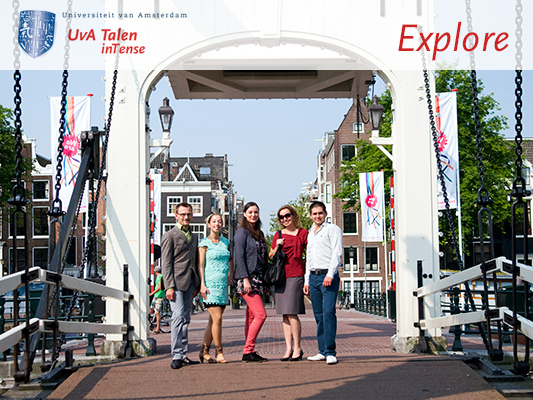 Translation Services
My inTense week was a wonderful week. I felt that everything was well organised, yet the teachers were very quick to adjust to any requests I had. I was amazed at their ability to correct my language during lunch, while we were walking around and laughing together. It was really great!
Filipa Teixeira - inTense Dutch
4.5
Week&Weekend
Week & Weekend is a special arrangement for course participants who wish to stay in Amsterdam for a few days after the week's training programme has ended. You might want to enjoy a bit of shopping, for example, or visit a few of the many museums, or simply to savour the unique, relaxed atmosphere that is so typical of Amsterdam.

Of course, it would be a shame if this meant having to make a separate booking and moving to another hotel at the end of the week's programme. For your convenience, we have therefore set up a Week & Weekend arrangement.

What's special about Week & Weekend is that someone, such as your partner, can join you for the duration of your extended stay. This allows you to combine participating in one of UvA Talen's inTense training programmes with a real city break, at very little additional cost!