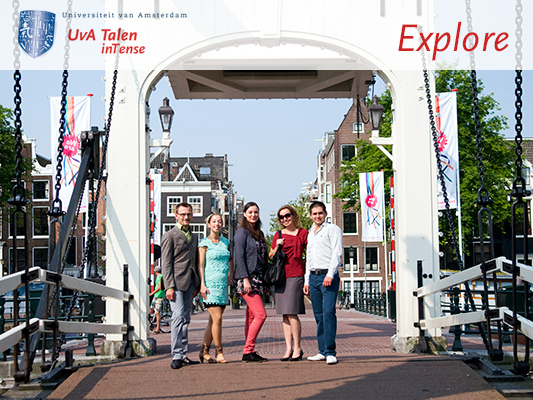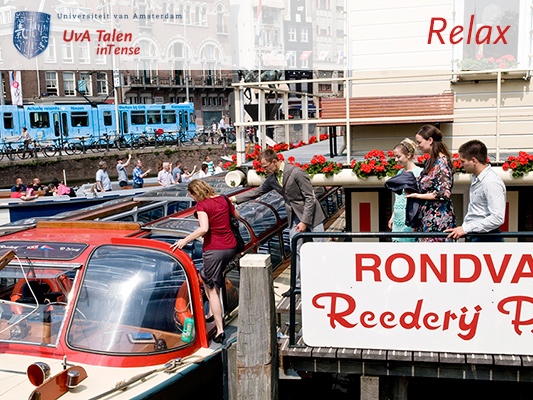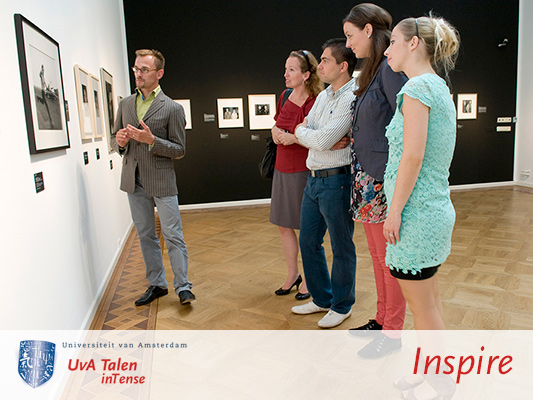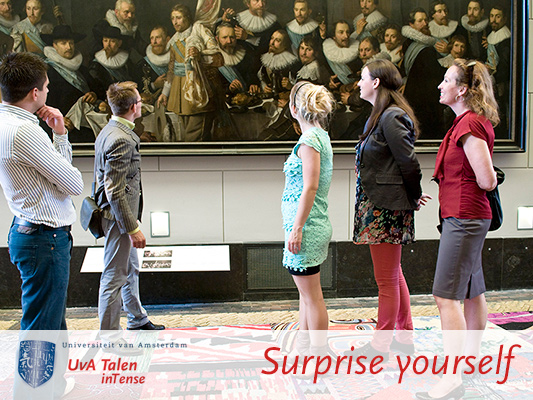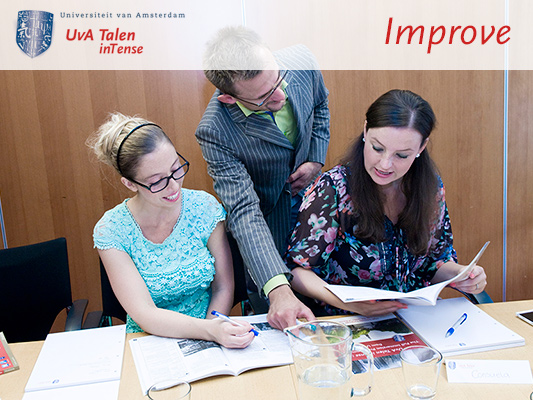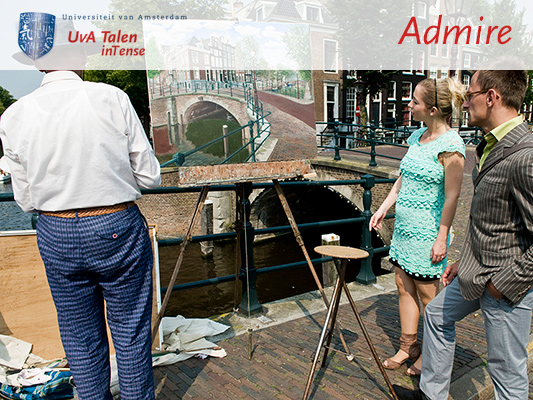 Translation Services
My inTense week was a wonderful week. I felt that everything was well organised, yet the teachers were very quick to adjust to any requests I had. I was amazed at their ability to correct my language during lunch, while we were walking around and laughing together. It was really great!
Filipa Teixeira - inTense Dutch
4.5
About Full Immersion
UvA Talen inTense brings full-immersion language training to the heart of Amsterdam!
UvA Talen inTense provides high-intensity language training for professionals and private participants. Our training programme consists of modules that last a week or more, which are held in the centre of Amsterdam.
During the training programme, you have the option of staying in an attractive three-star hotel that is just a stone's throw from the Mint Tower and the Flower Market. From breakfast until the end of the day's programme, you are effortlessly immersed in the language that you wish to learn. In this way, you can reach a high level and develop thorough, practical skills in your chosen language – in a very short time!
Of course our participants don't spend the whole day in a classroom setting! Each day, the schedule includes one or more study-related excursions to the many wonderful attractions that the beautiful city of Amsterdam has to offer.