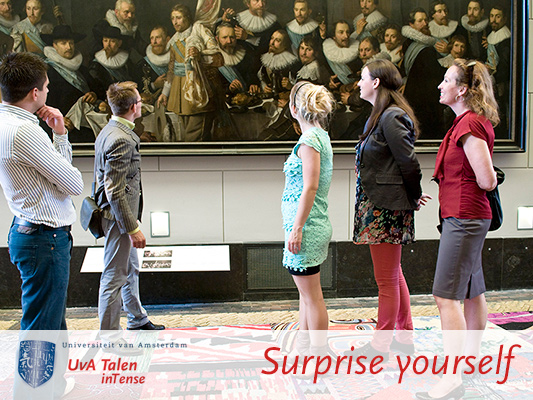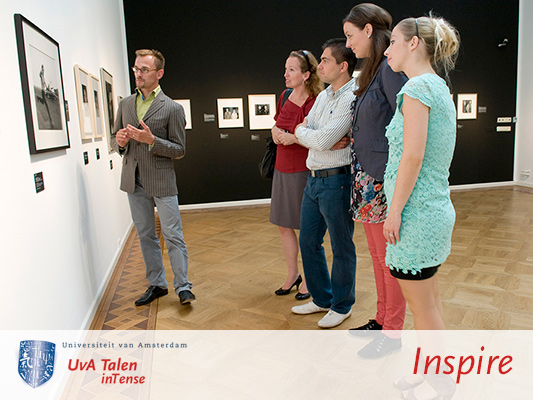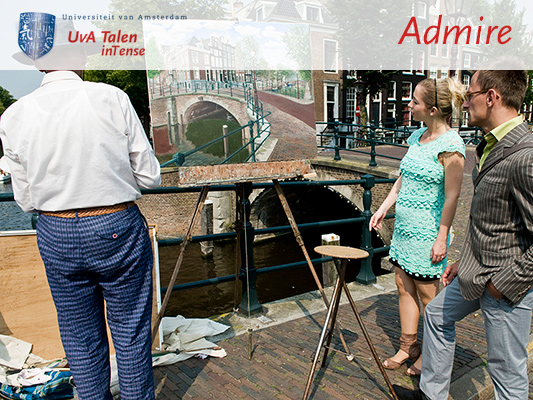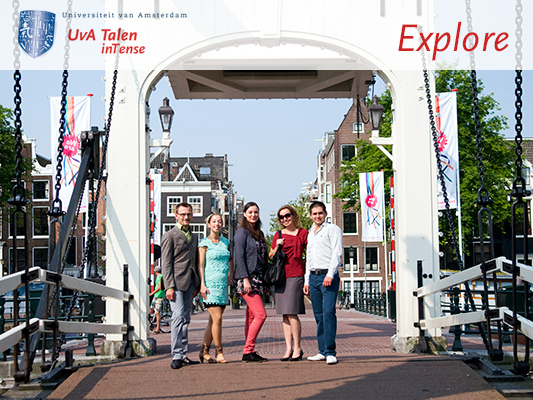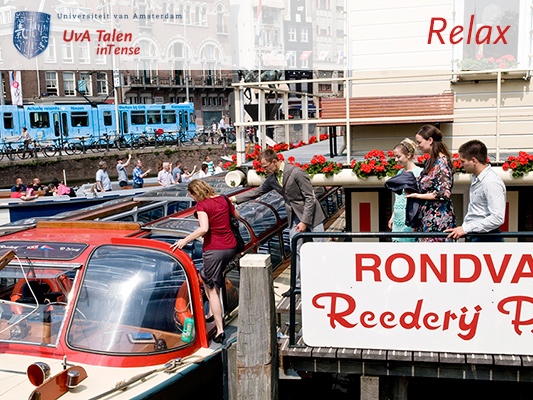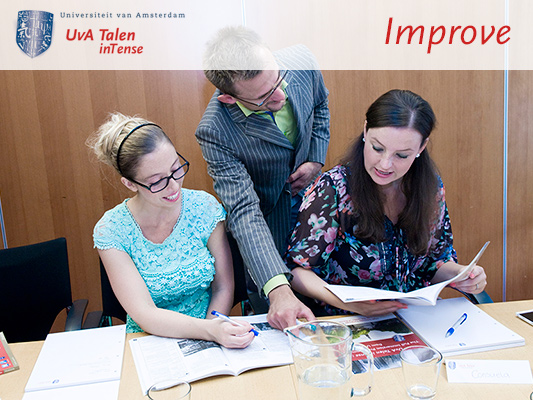 Translation Services
My inTense week was a wonderful week. I felt that everything was well organised, yet the teachers were very quick to adjust to any requests I had. I was amazed at their ability to correct my language during lunch, while we were walking around and laughing together. It was really great!
Filipa Teixeira - inTense Dutch
4.5
About
About UvA Talen inTense
UvA Talen inTense is an exclusive programme run by UvA Talen, aiming to provide high-quality, intensive language training. The programme is oriented towards motivated, quick-to-learn professionals and private participants.
In most cases, training is based on the principle of 'full immersion'. This means that from early in the morning until late in the evening, participants are immersed in the language that they wish to learn. Participants have the option of staying in a pleasant and well-equipped hotel in the centre of Amsterdam for the duration of the programme.
What's more, the wonderful city of Amsterdam does not merely serve as a backdrop to the programme. In order to ensure that you learn to deal with practical situations, every day, the programme includes one or more fun and instructive excursions. In addition, lunch and dinner are taken in an establishment in the city's lively centre, accompanied by a language trainer.
UvA Talen inTense offers more than just full-immersion training, however. We also provide other forms of intensive training, with the option of accompanying overnight accommodation.
UvA Talen inTense provides training programmes in 10 different languages. Training programmes in other languages can be catered upon request.
About UvA Talen
UvA Talen is the independent academic language centre of the University of Amsterdam. We provide a wide range of high-quality language services to businesses, government institutions and semi-public organisations, and private individuals. UvA Talen caters to the language needs of countless expats from around the globe.
Being an academic language centre, UvA Talen guarantees first class language services at all times.
UvA Talen's translation department is a key player in the Dutch translation market. Our language training centre is unique in the Greater Amsterdam area on account of the extensive course selection and rapid learning curve. We provide commercial, made-to-measure training programmes for groups and individuals who work in government, knowledge institutions and business. We also offer an extensive range of group language courses on an open enrolment basis – in no fewer than ten different languages! – for private individuals and corporate clients alike. In addition, UvA Talen is a high-quality supplier of editing, correction and copywriting services.
Our agency is the exclusive supplier of language services to a range of organisations, including the Dutch House of Representatives, the Energy Research Centre of the Netherlands (ECN), TU Delft, Hitachi Europe, Tata Steel, and the University of Amsterdam. We are the largest supplier of translations to the cultural and museum sectors.
You can find an overview of our complete range of language training programmes and other language services on UvA Talen's main website. Click here to open the website in a new window. When you close this window, you will be automatically redirected to this page.